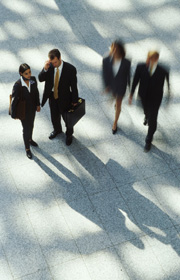 Tron Systems provides a range of development, and support services for businesses wishing to exploit web and mobile technologies to the full. With in-depth technical knowledge combined with extensive experience of businesses and their needs, we are ideally placed to help companies wishing to obtain the greatest competitive advantage from technology today. We combine significant experience of global systems with a very personal service.
We can help from initial concept of your web and mobile applications through to implementation and ongoing support. We build simple content management systems to suit your business needs through to complex workflow applications with automated mailing and individual access. No matter how unsure you are of your direction, please contact us for further information and a free consultation to discuss your requirements. We can help you decide how to exploit current technologies to build custom applications which aid your business.
We can also use our extensive project management experience to ensure that all applications are delivered on time, on budget, and integrate with your existing infrastructure.
We can provide configuration, administration, monitoring and security services for your servers and applications.  We do not generally provide first-line end-user support but offer second-line support for administrators and developers.
We can provide planning and project management services for your development, and server infrastructure projects.  This includes Windows, Linux, Apache, Internet Information Server, IBM Domino, Tomcat and similar web server infrastructures, including clustering.