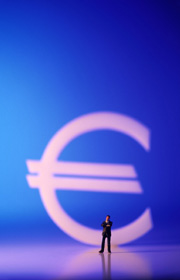 E-conomic International (http://www.e-conomic.dk/, http://www.e-conomic.co.uk/) is a leading provider on online accounting services.  With a high profile site, they were keen to ensure that their search engine optimisation (SEO) was providing the maximum benefit for them.
Their problem was that the Lotus Domino webserver does not care about the trailing slash ("/") in URLs, leading to Duplicate Content problems which have a negative impact on SEO results.  After considering a number of options, they asked Tron Systems to develop a DSAPI filter to remove trailing slashes from URL's.  This has provided a safe, fast and elegant solution to their problem.
The site owners, based in Denmark, engaged by email with Tron Systems in a collaborative discussion to arrive at a solution that was both functional and manageable.  Once the technical details of the solution were agreed, Tron Systems developed the DSAPI DLL, which was then delivered to the customer by email.
E-conomic's online manager was pleased with the outcome saying "It is a personal and professional relief and joy to work with people that know their stuff and have such a forward coming and service minded attitude at the same time."
Details of his experience as a customer of Tron Systems are on e-conomic's blog.  A description of the technical issue they were facing and why a DSAPI filter worked for them are on e-conomic's TechTalk site.