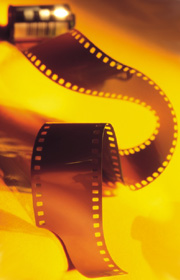 An existing client with a large volume of catalogued images wished to make the images available to their own staff and to the public through a web browser interface. They already had a third party imaging system which was used by their photographers to catalogue the images and resize them for storage on a file system in a number different sizes. This system allows recording of the image details such as the photographer, date, keywords and location. However, the imaging system is only accessible to a very limited number of staff.
They also already had a Lotus Domino based web content system. However, there was no automated process for allowing images from the imaging system to be used in the web content system. This arrangement meant that
staff found it difficult to find and use the images
incorporating the images on the website was labour intensive
monitoring the image usage was almost impossible
To enable the pictures contained in the imaging system to be published through the existing web content system, Tron Systems created a custom Java application and Domino database. The Java application runs nightly to upload updated images into the Domino database and extract the image header information contained within the images into fields within the database. In addition, the application performs additional image manipulation including automatic watermarking of the higher resolution images. Use of the Domino database is logged to allow monitoring of image use.
After implementation
internal staff can access all images at all sizes including the raw image without watermarking
the public now also have access to the images at three different sizes, the largest being watermarked
the entire library of over 10,000 images is now searchable through clear image categories and keyword searches
The benefits include
a significant reduction in the manual effort involved to distribute images
greater accessibility of images through the web browsing and searching capabilities
greater control over how and where the images are used
monitoring of demand for images