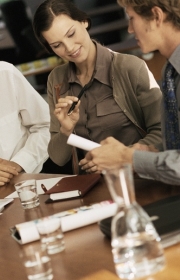 The Scottish Qualifications Authority manages large number of events for schools, colleges and training centres in Scotland.  A system to allow online event booking was developed by Tron Systems to:
allow delegates to book events
allow SQA to manage bookings
provide consistent communications to delegates before and after events
automatically create Certificates of Professional Development for delegate who attend certain events
allow delegates to download pre-event and post-event materials, including certificates
allow easier reporting on past and future events
reduce the administrative effort required for event bookings
The system uses IBM XPages on an IBM Domino server.  The XPages Extension Library is used to integrate the system seamlessly with an Ingres relational database.  At the end of the first year of use, the system has more than 11,000 registered delegates and is used to manage bookings on over 200 events per year.